EQUINE SPORTS MASSAGE THERAPY
What is Equine Sports Massage Therapy?
Equine sports massage therapy is the manipulation of the soft tissue of the horses' body in order to achieve specific goals of drainage, relaxtion, or stimulation, and of releasing muscle-related problems such as trigger points and stress points to enable the horses' peak performance.
What does Equine Sports Massage Therapy do for my horse?
Improve Circulation

Increase Muscle Efficiency and Tone

Increase Range of Motion

Decrease Muscle Spasm, Muscle Fatigue and Scar Tissue

Assists in Detoxificaton and Building Immunity

Assists in Respiration, Digestion, Relaxation and more...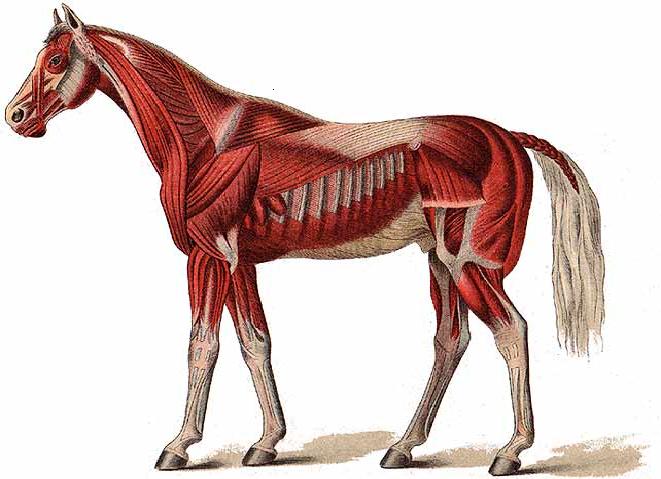 When does my horse require a treatment?
Your horse may require a Sports Massage treatment if:
they seem tender, sore or stiff
there have issues with lateral movement, bending or are tracking unevenly
they have issues picking up a lead or sustaining a lead
they tend to head toss, buck and/or kick out
they show signs of resistance or refusing
they have girthing issues
and many more related related issues.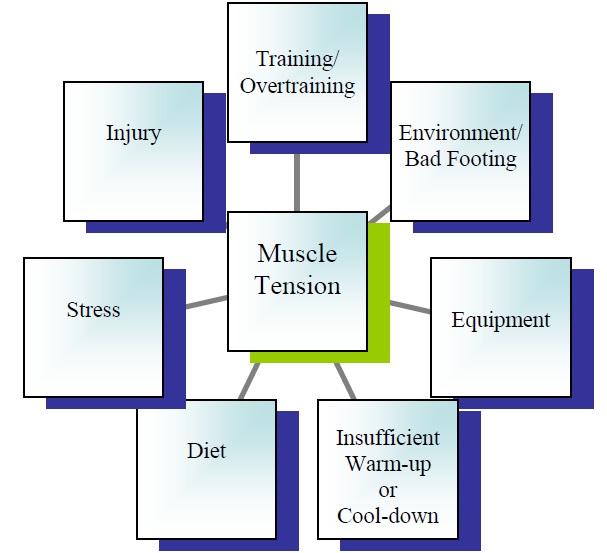 What does a Equine Sport Massage Therapist look for when treating my horse?
The best massage therapists are the ones with good observations and palpations skills. They are constantly aware of your horse, pay attention to their reactions and observe everything from temperature to his physical features, texture of their coat and skin to identify any abnormalities, any tension in muscle tone (hardness, muscle spasms, atrophy etc) and most of all tenderness where pain, irritation or a problem may be within the body.
How can I tell my horse is enjoying the massage?
Signs of relaxation and enjoyment include licking, chewing, droopy eyelids, lowering the head, sighing, yawning and self-stretching
How often should my horse have a treatment?
Regular treatments are a great preventative to keeping your horse's muscles health and performing at their best. Some clients choose to have their horse treated once a week, every 2-3 weeks or once a month. The decision is based on what you're comfortable with.
When should I start seeing results in my horse?
Very often results can be seen after the first treatment, however, depending on the depth and severity of the muscular problem, the horse may not show lasting results until the 2nd or 3rd massage.
Things to keep in mind when booking a massage appointment:
If you have a gift certificate or gift card, please ensure you have it with you at the time of your appointment to avoid full session payment (inform HET therapist if there is an issue with presenting the gift certificate or gift card PRIOR to appointment)

The massage session will take approximately 45 mins to 1.5 hours
Let HET therapist know if horse has had any professional bodywork performed in the week leading up to the massage appointment
The horse owner is to be present during the massage appointment
Your horse should be brushed thoroughly (even if blanketed) and ready to go prior to the arrival of HET therapist
Your horse should be dry at the time of the massage (no bathing, products or sweat please)
In cold weather, please have a cooler on your horse to keep the muscles warm prior to the arrival of the HET therapist
Your horse can be lightly exercised prior to massage if you wish, but not ridden directly after a massage appointment
The HET therapist can reject to perform any therapeutic bodywork at anytime if a horse is not in good health, has open sores, lacks musle or fat (in overall poor body condition) or has had professional bodywork done within a 24 hour period leading up to the massage appointment - travel charges will apply
There is paperwork to be filled out at the time of the appointment
A $25 fee will be invoiced to those who do not show up for their scheduled appointment or do not provide at least 24 hour cancellation notice
*A $25 fee will be invoiced to those who do not show up for their appointments or do not give at least 24 hour cancellation notice*
Please consult your veterinarian or medical physician for diagnosis and treatment of serious injuries or conditions.

© HealthEquine Therapies 2018. All rights reserved