Equine Algotherapy - An innovation in the health and fitness management of the horse
Equithalasso is an equine product collection made exclusively from natural raw materials extracted from the sea. These drug-free, high quality, lab-certified products provide a variety of treatments tailored to your horse's specific needs in performance or recovery.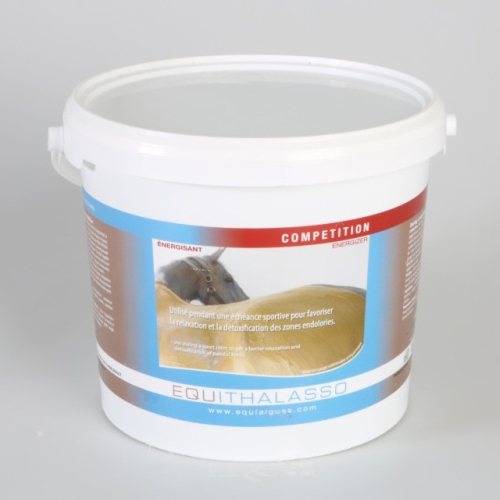 Competition Bodywrap
Self heating, ready-to-mix powder

Use before, after or during competition, ideal for multi-day or especially demanding competitions

Relaxes muscles, relieves pain and detoxifies

Apply medium layer to muscles only; back, neck, shoulders and hindquarters

Cover with bodywrap film and a cooler, leave on for 30-40 mins, rinse with water.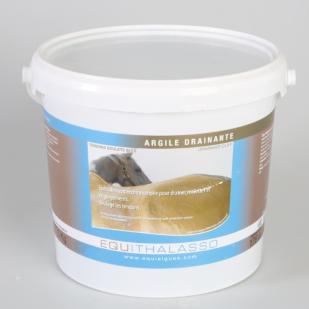 Draining Clay Paste & Powder
Available in ready-to-mix powder or ready-to-use mud

Relieves bone, joint and muscular issues such as osteoarthritis, sprains and strains, inflamed ligaments etc.

Specially recommended for draining and treating soft and hard tears, tendonitis etc.

Relieves and accelerates joint recovery

Use on tendons, muscles, stifles, hocks, carpals, along spine etc.

Apply in a thin to medium layer and allow to dry completely, then rinse - no need to cover/wrap treatment area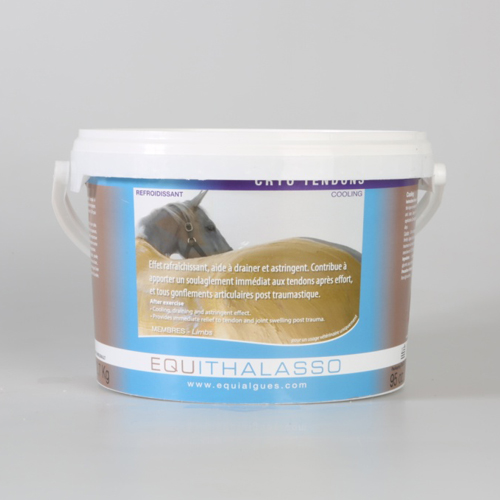 Cryotendon Cooling Paste
Ready-to-use algae paste

Refreshes, drains and tightens to provide immediate relied to tendons and swelling post-trauma

Use where needed to reduce temperature, swelling and inflammation - legs, joints, back, muscles etc.

Ideal for hot tendons traumas

Apply in a thin layer, then rinse off after 30-60 minutes - no need to cover/wrap treatment area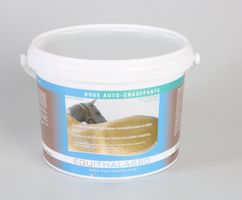 Self Heating Marine Mud
Powerful self-heating, ready-to-mix powder

(Note: heats up to +40C, DO NOT apply by hand, use spatula or similar utensil)

Use before competitions to loosen and prepare muscles for exertion & use after competition to release hard, tight muscles

Ideal for stiffness, tension, cramps or spot treatment (ex. tight sacrums or withers)

Cover with bodywrap film and a cooler/towel, leave on for 30 mins and rinse with warm water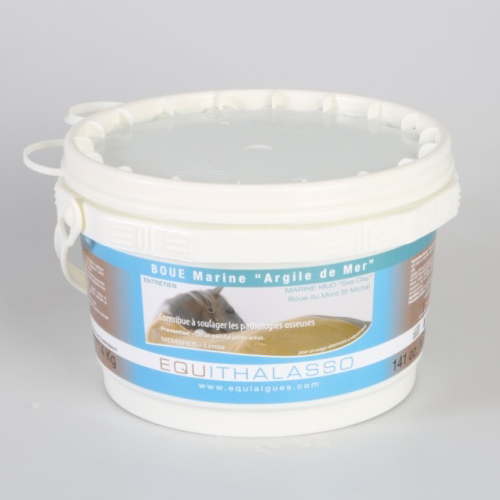 Mont St Michel Marine Mud
Ready-to-use Mont St Michel Mud

Prevents and relieves bone & joint disorders and chronic tendon & ligament issues

Preps joints before competition, soothes then after; ideal for general joint maintenance in senior horses

Use on neck/cervicals, hocks, stifles, fetlocks and along the spine

Do not use on open sores (sea salt will string)

Rich in calcium, magnesium and iron

Apply in medium layer and allow to dry completely, then rinse - no need to cover/wrap treatment area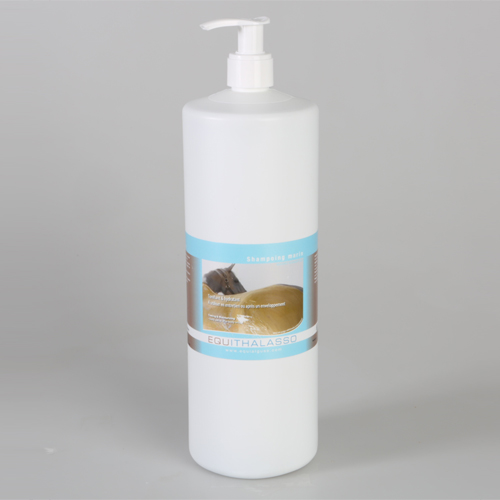 Marine Algae Shampoo
Concentrated formula made from marine algae, lavender, rosemary and apple

High concentration of marine micronutrients and algae make for a glossy coat and better skin elasticity
Please inquire for pricing, sizing and availability.
Please consult your veterinarian or medical physician for diagnosis and treatment of serious injuries or conditions.

© HealthEquine Therapies 2020. All rights reserved.