What is Nebulisation?
Nebulisation is a treatment technique in which tiny spherical droplets of aerosolised medication are generated and inhaled by the patient.
Why use a Nebuliser?
A nebuliser device enables the horse owner to easily administer care to their horses airways and lungs. The device incorporates a mask that fits on the nose and a technological means of generating a fine mist. Old style technologies are based on a compressor technologies which plug into the main supply. Newer technologies are ultrasonic devices, while the most up-to-date devices (e.g. Flexineb) incorporate a vibrating piezo component. Each of these technologies can generate the fine mist which ensures the mist goes directly into the airways and ultimately the lungs.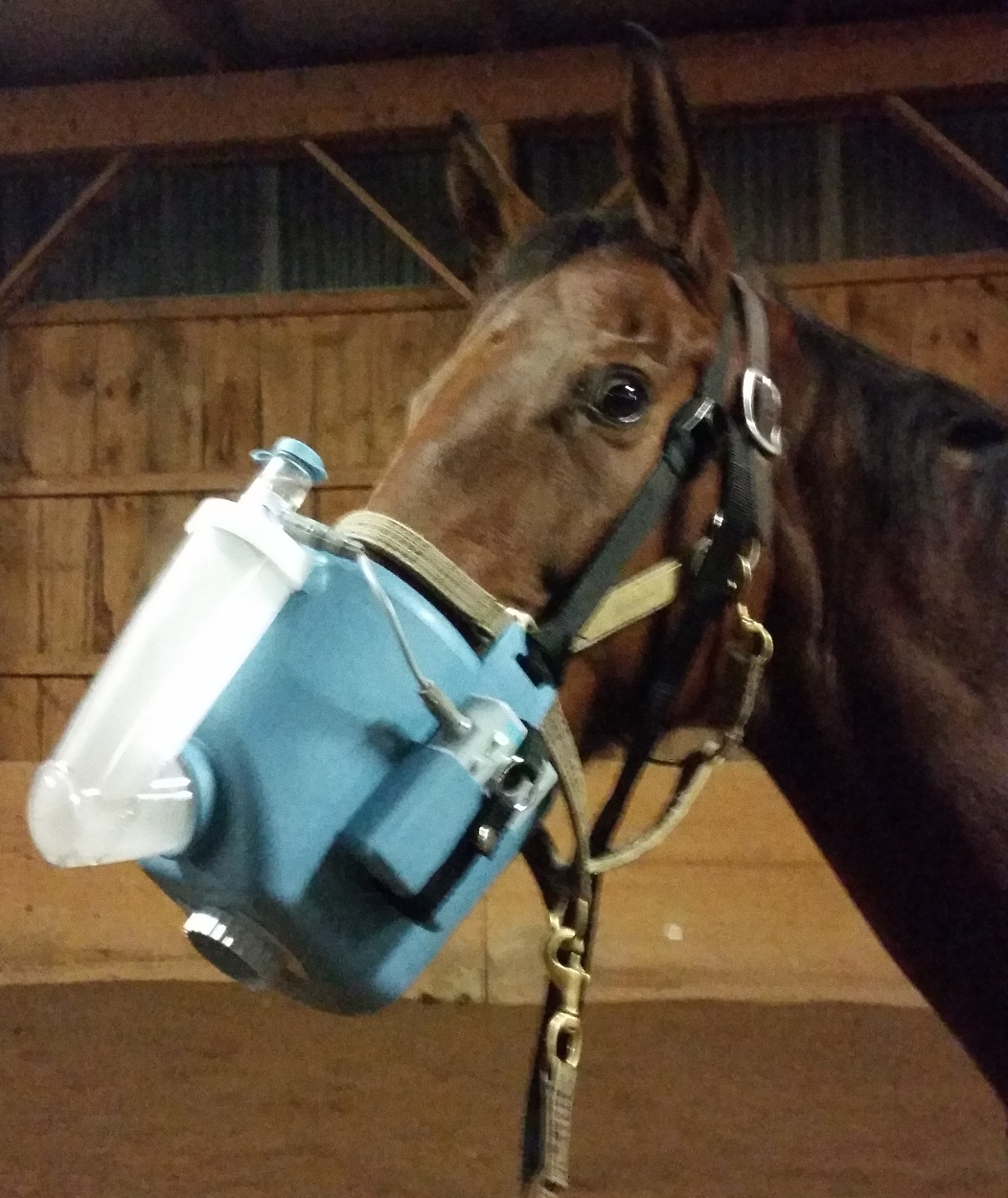 Application Benefits:
Allows easy conditioning of airways to help prepare for pre and post-competition, pre and post-race, during or after a massage, if low quality hay is being fed or suspected and poor ventilation in stabling area by the direct delivery of:
Antibiotics for infections

Cefquinome
Ceftiofur
Gentamicin
Amikacin
Marbofloxacin
Nystain

Corticosteroids for inflammation

Dexamethasone
Fluticasone Propionate
Budesonide

Bronchodilators to open airways

Ipratropium
Salbutamol (Albuterol)
Clenbuterol

Natural solutions to condition airways (e.g. remove mucus, dirt allergies and clear nose

Saline
Eucalyptus
SilvaPlex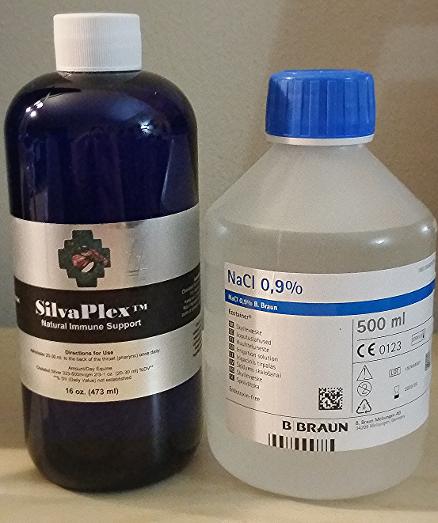 Help Treat Horses With:
Recurrent Airway Obstruction (RAO) (Heaves)
Chronic Obstructive Pulmonary Disease (COPD)
Inflammatory Airway Disease (IAD)
Exercise-Induced Pulmonary Haemorrhage (EIPH) (Bleeding)
Pneumonia
Why Flexineb?
Extremely lightweight (only 1kg) for comfort of horse and ease of use for caregiver.
Fully integrated blue rubber mask, lithium ion rechargeable battery powered box, and medication holding cup - all included in system
Revolutionary blue flexible mask ensures maximum tolerance by the horse
Fastest delivery times on the market combined with excellent portability and silent operation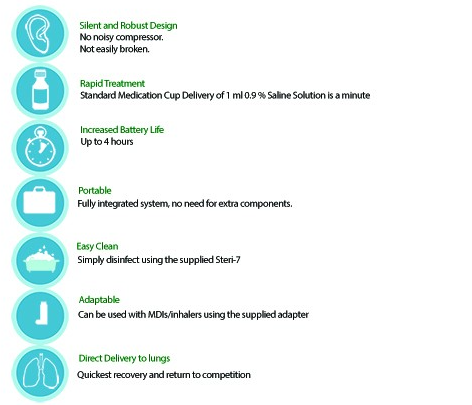 Case Study:
Use of inhalation therapy in Quarter Horse; undertaken using the Nortev Flexineb inhaler
*A $25 fee will be invoiced to those who do not show up for their appointments or do not give at least 24 hour cancellation notice*
Please consult your veterinarian or medical physician for diagnosis and treatment of serious injuries or conditions.

© HealthEquine Therapies 2018. All rights reserved.