Education Seminars
Get an in-depth understanding of the various modalities that are available to your horse exclusively from HealthEquine Therapies!
HealthEquine Therapies wants your horse to be in optimal health, physically & mentally, so they can perform at their very best. These Educational Seminars are offered to allow for horse owners, trainers and riders to have a thorough understanding of the alternative therapies that are available to their equine athlete.
That is why HealthEquine Therapies has developed several Educational Seminars where YOU get the hands on experience and learning opportunity to gain knowledge on the many therapeutic benefits for your horse.
Please contact HealthEquine Therapies for more information and pricing for seminar groups.
Available Education Seminars: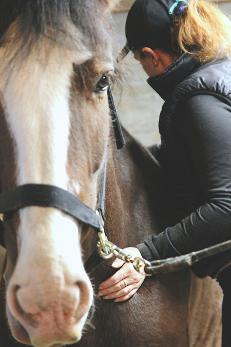 Muscle Maintenance & Mental Balance
Ever wondered how you can provide some comfort to your horse with some massage techniques or know the
specific acupressure
points to relieve tension?
Unsure of how hard to press or if you doing it correctly?
Well here is your chance to learn from
Lauren Marlborough (Certified Equine Sports Massage & Acupressure Therapist) of HealthEquine Therapies.
Lauren will simplify the equine body for you with an over view of the musculoskeletal system, explain the benefits of various massage techniques, gain knowledge on meridians and acupoints on the horse body and show you some maneuvers on how you can bring comfort and relief not only to your horse's body, but also their mind.
Getting stuck on Equi-Tape - How it can Benefit your Horse!
Equi-Tape® is the first kinesiology tape designed specifically for the equine. It is an elastic cotton 2-way stretch tape technology containing advanced adhesive properties for ease of application, removal and placement longevity.
Join Lauren Marlborough (Certified Equi-Tape Practitioner) of HealthEquine Therapies explains the mechanism by which Equi-Tape affects the equine body and it's various application techniques that your horses can benefit from.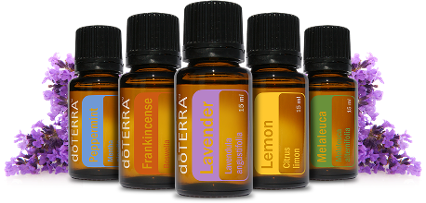 Essential Oils for the Natural Horse
Let Lauren Marlborough (doTerra Wellness Advocate) of HealthEquine Therapies
introduce essential oils to you horses lifestyle whether it's aromatically, topically or internally. Focusing on safety measure and sharing her knowledge of these all natural products you'll be able to i
ndulge in Essential Oils for Horses seminar and come out with great recipes and the many
benefits to help support your horse.
Even take home your very own, self-prepared Essential Oil product to try!
Please contact HealthEquine Therapies for more information and pricing for education seminar groups.
Copyright 2017