RATES AND SERVICES

Payment - Cash, Cheque or e-Transfer all accepted - prices set to change at any time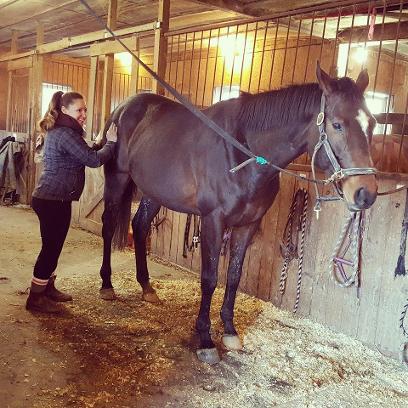 Equine Sports Massage Therapy:

The rates are based on circumstances such as Initial Assessment, Maintenance Massage, travel time and the situation (emergency, regular treatment etc.):
INITIAL ASSESSMENT: First appointment consists of information gathering of your horse, a body & gait assessment, full body massage with focus on problematic area(s) and exercises & stretches to continue helping your horse improve. (approx. 1.5 appointment)
MAINTENANCE MASSAGE: Every appointment after the Initial Assessment consist of a short body assessment, either a full body massage or focused massage on the problematic area(s) and exercises & stretches to continue helping your horse improve. (45 mins - 1.0 hour appointment)
Equi-Tape

The rates range from $15- $100 and are based on circumstances such travel time, application techniques, amount of tape being used, additional taping sessions, and whether application is used in conjunction with another HealthEquine Therapies service. Individual Equi-Tape rolls can be purchased through your practitioner as well.
Simple Taping Application: $15 - $30
Moderate Taping Application: $35 - $55
Multiple/Complex Taping Application: $60-$70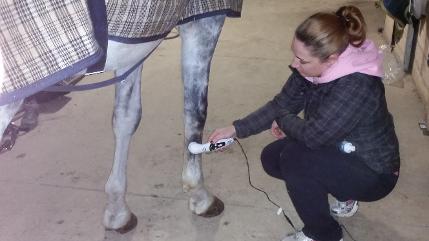 Equine Ultrasound Therapy
Rate of $60 (travel fee included) for treatment on one area. $15 for ever additional area. Each session lasts 10-20 minute (depending on size and accessibility to area) and more than one treatment will be required for best results.
LifeWave AcuLife Patch Application
Please contact for pricing rates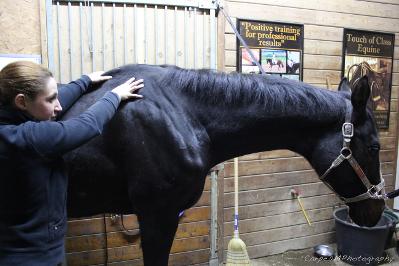 Equine Reiki Treatment:

Treatments range from $50-$75 based on circumstances such as travel time and the amount of time it takes to perform the healing the horse's body. If horse is not receptive to treatment, travel fee will apply.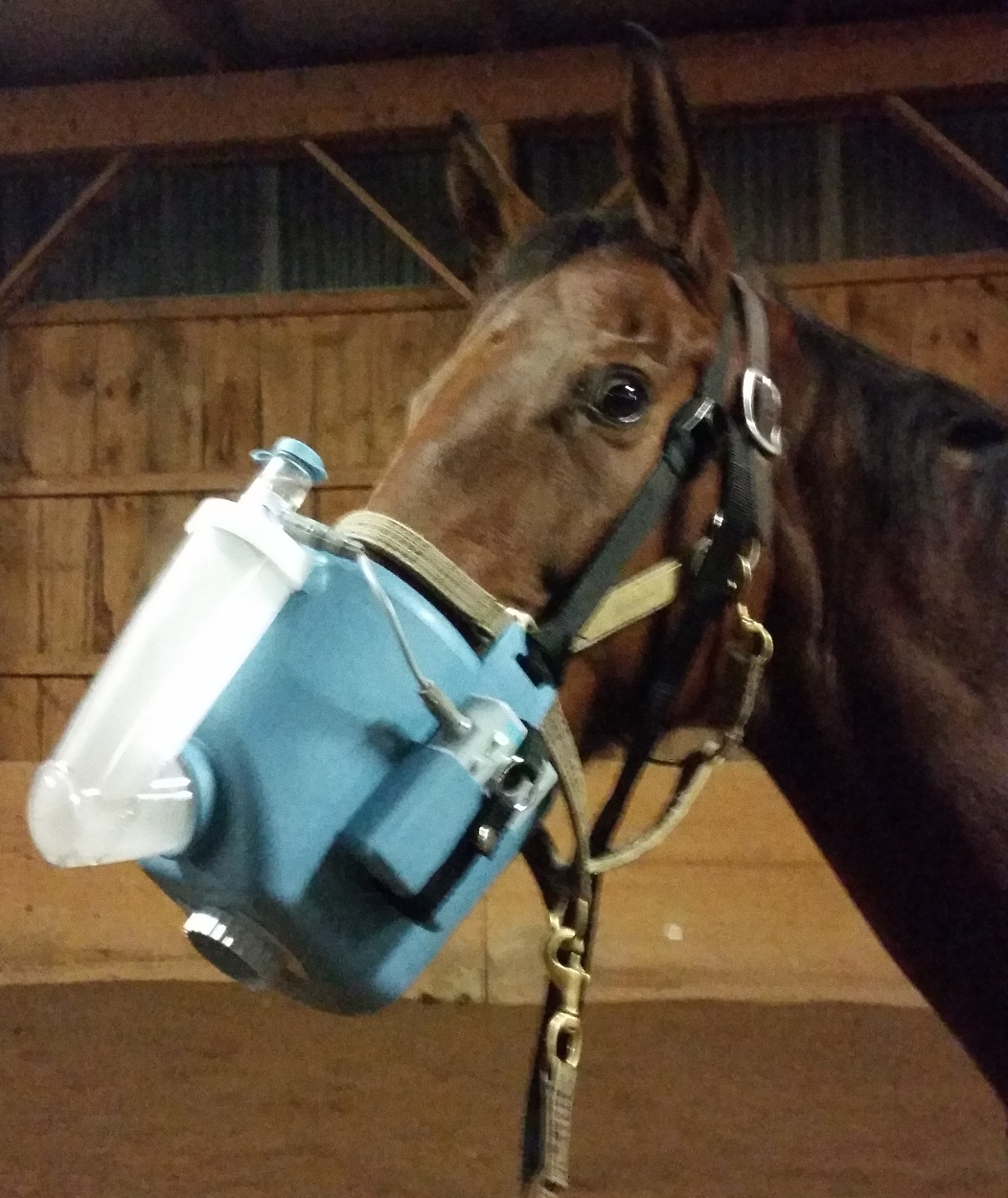 Flexineb Nebuliser:
Rate of $40 for a therapeutic respiratory session (travel fee may apply). Can be used with 10ml-35ml of medication (prescribed by horse's licensed veterinarian and provided by owner) or natural solutions such as Eucalyptus, Saline or SilvaPlex provided by HealthEquine Therapies.
Rental of Flexineb Nebuliser is also an option - please contact HealthEquine Therapies for more information on this service
Equine Essential Oils:

Rate of $45 for a 30 minute treatment (travel fee may apply) of each of the following options:

EQUINE TOUCH: consists of a short duration technique that applies a specific, therapeutic grade essential oils to bring homeostasis over your horses' body when there is health issues going on.
EQUINE WELLNESS: this therapy is a more personalized approached designed for your horses' health and consists of relaxing, massaging strokes that apply various therapeutic grade essential oils over specific parts of your horses' body; know as meridians. Oils are selected depending on the health goal in mind.
EQUINE BALANCE: a proprietary oil blend applied to the horse to bring a feeling of calmness, peace and relaxation while balancing, harmonizing and aligning energy and physiological systems of the body. It serves to help with anxiety, stress, fear, alignment of the spine, back pain, bursitis, seizures, hyperactivity, dealing with grief, joint pain, tendon issues, and more!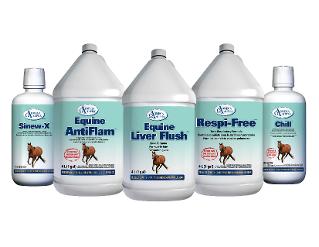 Herbal Formulations Consultation:
$25 protocol advice on Omega Alpha herbal formulations at your barn for as many horses as you want on the property. Learn what products would best suit your horses' well being as a preventative measure or to assist in a health issue (travel fee may apply).
*A $25 fee will be invoiced to those who do not show up for their appointments or do not give at least 24 hour cancellation notice*

Please consult your veterinarian or medical physician for diagnosis and treatment of serious injuries or conditions.
© HealthEquine Therapies 2018.
All rights reserved.