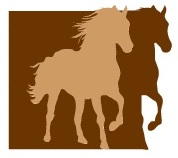 Client Loyalty Program

HealthEquine Therapies has Loyalty Cards for all devoted clientele as well as new clients! Simply book 9 Equine Sports Massage Sessions and get the 10th Free!
*travel fee will apply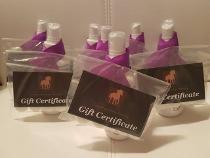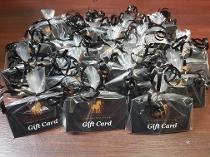 Gift Certificates & Gift Cards
HealthEquine Therapies participates in equine related charity events, horse shows, riding clinics and Fall Fairs by donating our products or services in the form of Gift Certificates & Gift Cards.
Now you can also purchase a HealthEquine Therapies Gift Certificate for the horse enthusiast in your life!
Referral Program
We would like to thank you for referring HealthEquine Therapies to your fellow boarders and equestrian friends by giving you $10 off your next Equine Sports Massage Therapy Session or $5 off any other services offered!
Ensure you fill out The Referral Form below and the referred client brings the form to their appointment! We email you a voucher. Its that easy!
Multiple Horse Discount
If there are 3 horses in your barn that can be booked in one evening appointment, receive a discounted rate. Please inquire for pricing rate.
*cannot be combined with any special promotion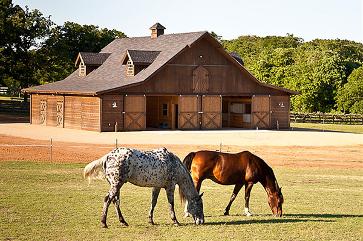 Barn Program
By signing your barn facility up with HealthEquine Therapies, you and your fellow boarders can benefit from the savings on our services and products!