Lauren Marlborough
BSc (Hons), ESC, Certified Equine Sports Massage Therapist, Reiki Practitioner, Equi-Tape Practitioner & Graston Technique Equine Practitioner
Lauren's keen interest for health and well being stems from her love & devotion towards animals. She has had the privilege of caring for a variety of animals and has experience in an animal shelter, several small veterinary practices and animal retail stores, but her true passion is with horses.
Born in Calgary, Alberta she was introduced to horses at a young age with the Greatest Outdoor Show on Earth – the Calgary Stampede as well as the spectacular venue and international competitors at Spruce Meadows. She has been an avid horsewoman for over 20 years by riding, training and competing in the Hunter/Jumper discipline and has worked for several boarding and show barns, a horse retail store and within the horse health industry.
She has graduated from Lakehead University with a Bachelor of Science degree in Biology and furthered her degree by graduating from Brock University with her Honors in Biological Sciences. She has been Certified as an Equine Sports Massage Therapist, Reiki Practitioner and has attained the Equine Science Certificate with Distinction through the University of Guelph. She continues to enroll in courses such as Acupressure, Shiatsu, Equine Energy and Advanced Oil Application, the Equine Health & Emergency First Aid & Equi-Taping Practitioners Training and Practicum. Most recently, she received her certification as Graston Technique Practitioner and is hoping to complete the Equine Craniosacral Therapy course soon.
Lauren wished to pursue a career orientated around the health and therapeutic aspects of science and happily took on a position at Omega Alpha Pharmaceuticals Inc. in 2010 and started HealthEquine Therapies in 2012. She has also been featured on Hoofbeats Radio, an equine based radio program CFRU 93.3FM Guelph, where she discussed her equestrian lifestyle & career and was interviewed via teleconference on the Performance & Recovery of Horses with Omega Alpha Pharmaceuticals Inc. She has also written and published several equine articles for OASIS Essential Living which have been featured in Equestrian Ontario Magazine and other publications.
Lauren is currently undergoing the Horse Think course where she hopes to become a certificated trainer and coach under the watchful eye of her mentor and worldrenowned horseman, Chris Irwin.
When Lauren is not busy with her working business, she is out at the barn riding and training her Thoroughbred mare, Britannia, or spending quality time with her boyfriend, friends and family.
TRAINING & SCHOOLING
Lakehead University BSc in Biology Degree 2006
Brock University Honors in Biological Science Degree 2009
Equine Sports Massage Therapy Certification 2012
Reiki Level 1 & Level 2 Certification 2013
Guelph University Equine Science Certificate with Distinction 2013
Oils In Balance Certification 2015
Equine Health & Emergency First Aid Certification 2016
Acupressure, Shiatsu, Equine Energy & Advanced Oil Certification 2016
Equi-Tape Training & Practicum Course 2016
Certified in Equi-Tape Method & Strategies 2017
Equine Nutrition 2018
Trigger Point Therapy 2020
Graston Technique Equine 2021
Myofascial Release 2022
Saddle Assessment for Bodyworkers 2022 & 2023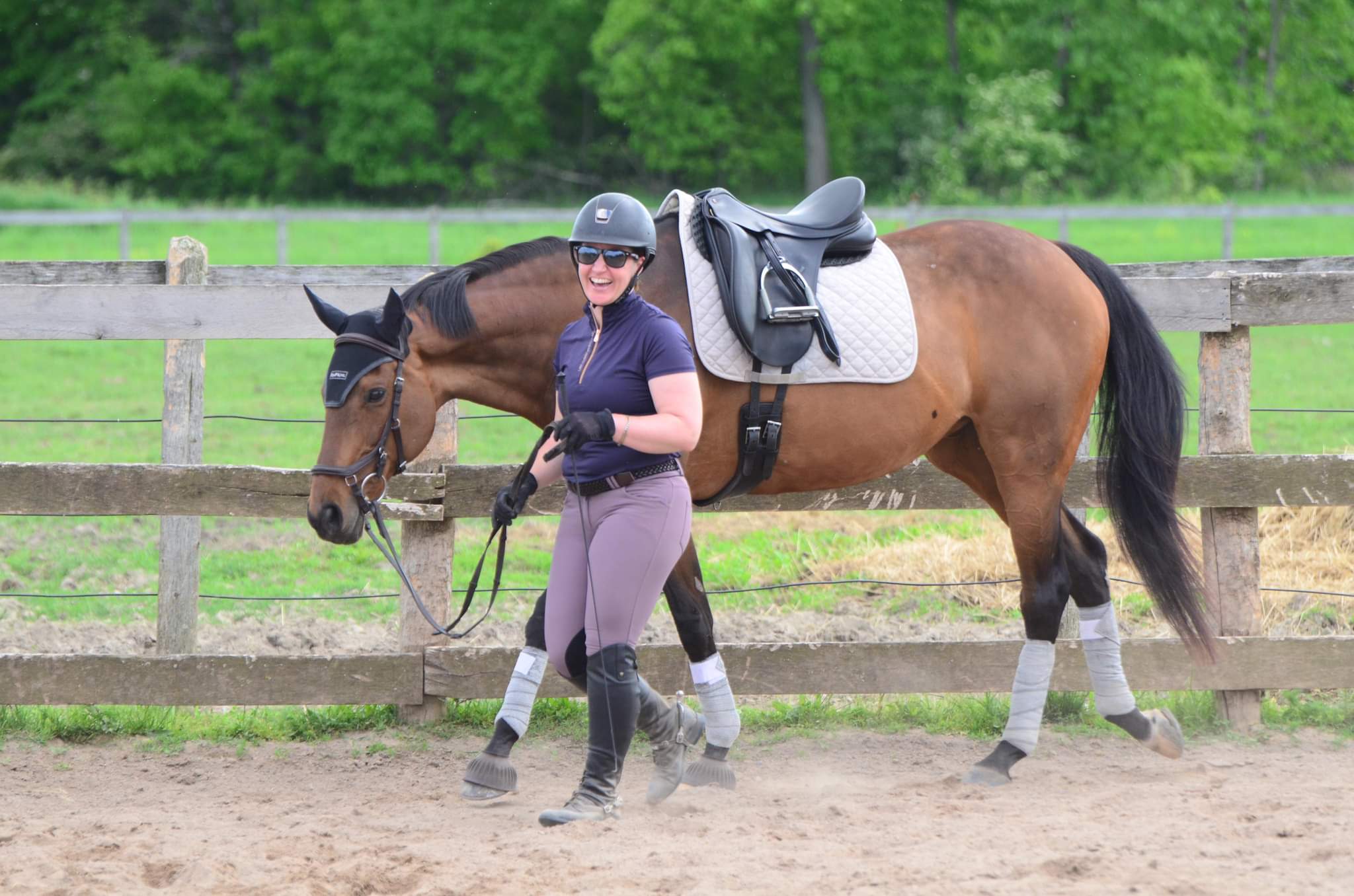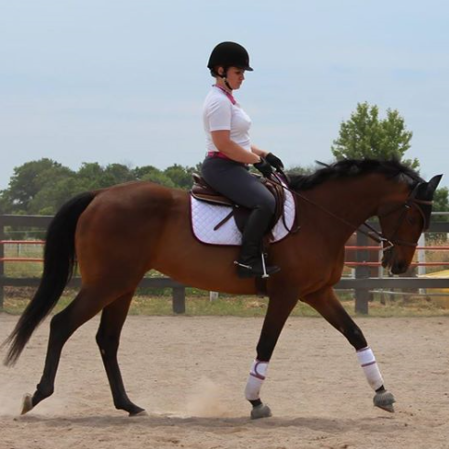 Please consult with your veterinarian or medical physician for diagnosis and treatment of serious injuries or conditions.
© Copyright HealthEquine Therapies 2023. All rights reserved.