HealthEquine Therapies Webshop
HealthEquine Therapies now has an online store for loyal clients and Ambassador Riders who wish to have custom decorated HealthEquine Therapies apparel and accessories!
Simply click on the image below, choose the product your desire, and enter the name HealthEquine Therapies in the embroidery option. Left Chest embroidery is FREE, and there are even additional embroidery options for personalizing your garment.
Make the payment and your product will be delivered to your doorstep! Your support is much appreciated!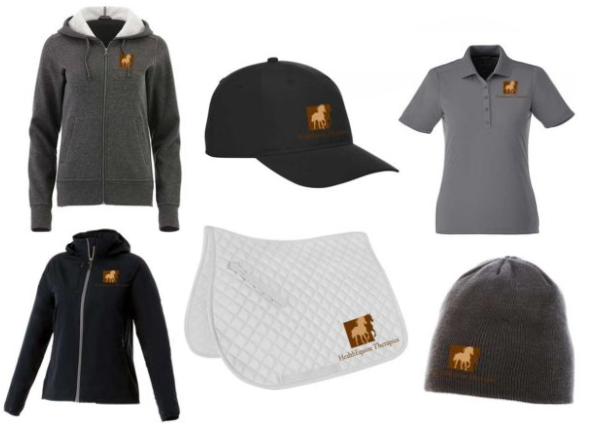 Please Consult Your Veterinarian Or Medical Physician For Diagnosis And Treatment Of Serious Injuries Or Conditions.
© HealthEquine Therapies 2021. All Rights Reserved.